Stats
Statistics:
21
Categories
0
Locations
345
Resources
For your info

FREE LECTURE
Good news for
Canadian Catholics
NOV. 30
Following the publication of his book Canada's Catholics, well-known Canadian sociologist Reginald Bibby will give a free lecture in Montreal at Loyola High School at 7 p.m., co-sponsored by the English Speaking Catholic Council and the O.E.P.S.
For info:
Contact Us
If you notice any errors or omissions in your listing, please email us at
info@catholiccentre.ca
with a correction so we can update our system accordingly.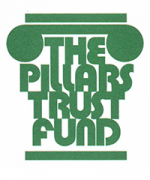 The print and online versions of the O.E.P.S. Directory are made possible with support from the Pillars Trust Fund.