Stats
Statistics:
21
Categories
0
Locations
338
Resources
For your info

CHRISTMAS BENEFIT CONCERT
DEC. 21
Enjoy an evening of Christmas music performed by the Communion and Liberation Choir, 7 p.m. at the Grand Seminary of Montreal, to help provide aid to those in need in Venezuela.
For info:
Contact Us
If you notice any errors or omissions in your listing, please email us at
info@catholiccentre.ca
with a correction so we can update our system accordingly.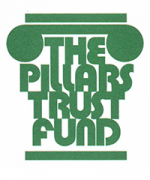 The print and online versions of the O.E.P.S. Directory are made possible with support from the Pillars Trust Fund.