Stats
Statistics:
21
Categories
0
Locations
345
Resources
For your info
ATTEND
CATHEDRAL
CONSECRATION
OCT 13
Join Archbishop Christian Lépine as he consecrates Mary Queen of the World Cathedral at 7:30 p.m., the last event of the triduum marking the 375th anniversary of the founding of Montreal (Ville Marie).
For info:
Contact Us
If you notice any errors or omissions in your listing, please email us at
info@catholiccentre.ca
with a correction so we can update our system accordingly.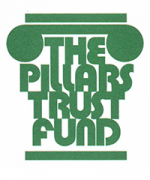 The print and online versions of the O.E.P.S. Directory are made possible with support from the Pillars Trust Fund.