Stats
Statistics:
21
Categories
0
Locations
336
Resources
For your info

CORPUS CHRISTI
DOWNTOWN PROCESSION
JUNE 20
Join Archbishop Christian Lépine for 7:30 p.m. mass at Mary Queen of the World Cathedral (1085 de la Cathédrale, Montreal) followed by a procession through the streets of downtown to St. Patrick's Basilica.
For info:
514-925-4300 ext. 267 or lchiarella@diocesemontreal.org
Contact Us
If you notice any errors or omissions in your listing, please email us at
info@catholiccentre.ca
with a correction so we can update our system accordingly.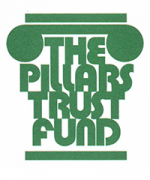 The print and online versions of the O.E.P.S. Directory are made possible with support from the Pillars Trust Fund.