Stats
Statistics:
21
Categories
0
Locations
326
Resources
For your info
LEADERSHIP WHERE
IT MATTERS MOST

JAN. 23
Join leadership consultant Brett Powell from the Archdiocese of Vancouver to learn more about how your parish can benefit from creating a healthy leadership team. This virtual event begins 10 a.m. EST via the platform, Zoom, and is open to all.
Register now: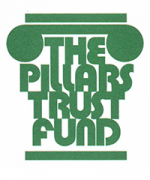 The print and online versions of the O.E.P.S. Directory are made possible with support from the Pillars Trust Fund.
Contact Us
If you notice any errors or omissions in your listing, please email us at cpaginado@diocesemontreal.org with a correction so we can update our system accordingly.