Stats
Statistics:
21
Categories
0
Locations
337
Resources
For your info

LENTEN MISSION: POPE'S ROADMAP FOR HOLINESS
MAR. 25-27
Join Fr. Raymond Lafontaine, EV, and members of the Office for English Pastoral Services, for a series of witness talks, teachings, prayer and worship; 7 p.m. each evening at St. Monica Parish (6405 de Terrebonne St., Montreal, H4B 1A8).
For info:
Contact Us
If you notice any errors or omissions in your listing, please email us at
info@catholiccentre.ca
with a correction so we can update our system accordingly.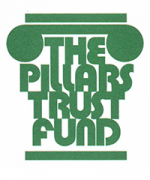 The print and online versions of the O.E.P.S. Directory are made possible with support from the Pillars Trust Fund.