Stats
Statistics:
21
Categories
0
Locations
338
Resources
For your info
CELEBRATE
WORLD YOUTH DAY
HERE!

APRIL 4
Join hundreds of young people for their annual festival and pilgrimage, including Palm Sunday mass presided by Archbishop Christian Lépine. It begins at 12 p.m. at Santa Cruz Mission (60 Rachel St. West, Montreal).
For info:
Contact Us
If you notice any errors or omissions in your listing, please email us at
info@catholiccentre.ca
with a correction so we can update our system accordingly.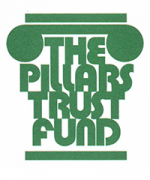 The print and online versions of the O.E.P.S. Directory are made possible with support from the Pillars Trust Fund.