Stats
Statistics:
21
Categories
0
Locations
338
Resources
For your info

REGISTER NOW FOR
"LIVE YOUR STRENGTHS"
SEPT. 7
Join EmergentStrengths in exploring how living our strengths can make an extraordinary impact in our family, work and parish life. The interactive workshop will be held at St. Thomas à Becket Parish (4320 Ste-Anne St., Pierrefonds, H9H 4Y7)
For info:
514-925-4300 ext. 219 or parishvitality@diocesemontreal.org
Contact Us
If you notice any errors or omissions in your listing, please email us at
info@catholiccentre.ca
with a correction so we can update our system accordingly.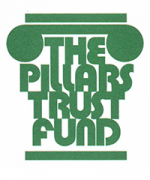 The print and online versions of the O.E.P.S. Directory are made possible with support from the Pillars Trust Fund.