Stats
Statistics:
21
Categories
0
Locations
340
Resources
For your info

ST. FRANCIS XAVIER RELIC ARRIVING
IN MONTREAL
JAN. 28-30
Don't miss a rare opportunity to venerate this relic, now on its 15-city Canadian pilgrimage, as it is displayed at Mary Queen of the World Cathedral, St. Francis Xavier Mission, St. Ignatius of Loyola Parish, and the Church of the Gesù. Access is free and open to the public.
For info:
Contact Us
If you notice any errors or omissions in your listing, please email us at
info@catholiccentre.ca
with a correction so we can update our system accordingly.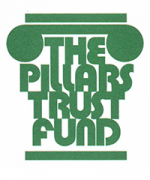 The print and online versions of the O.E.P.S. Directory are made possible with support from the Pillars Trust Fund.