Stats
Statistics:
21
Categories
0
Locations
336
Resources
For your info
REGISTER NOW
AND
"LIVE YOUR STRENGTHS"

AUG. 26
Join EmergentStrengths in exploring how living our strengths can make an extraordinary impact in our family, work and parish life. The interactive, five-session program will be offered online Wednesday evenings, 7-9 p.m.
For info:
Contact Us
If you notice any errors or omissions in your listing, please email us at
info@catholiccentre.ca
with a correction so we can update our system accordingly.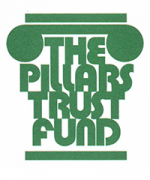 The print and online versions of the O.E.P.S. Directory are made possible with support from the Pillars Trust Fund.